Education
What is clinical simulation and how many types are there?
How does clinical simulation work? What are the different types of clinical simulations? Check out this post to get the answers!
---
Clinical simulation replicates real-life health situations in a safe, experiential, and reliable environment, allowing trainees to practice repeatedly, reduce errors in medical procedures, learn about patient safety, and improve clinical outcomes.
Healthcare institutions in the U.S.A, UK, Europe, Australia, New Zealand, Canada, and other developed countries use simulations to teach learners, groups, and teams psychomotor, cognitive, eye-hand coordination, communication, and decision-making skills.
A 2020 research study highlights that effective learning using medical simulation requires a feedback system based on students' learning needs. The purpose is to make the system intuitive and user-oriented, allowing learners to practice in a controlled environment.
However, the study concludes that there is a need for more research in instructional designs, outcomes evaluation, and balance between conventional and cutting-edge medical techniques in the context of simulation. Today's article will discuss clinical simulation and its types.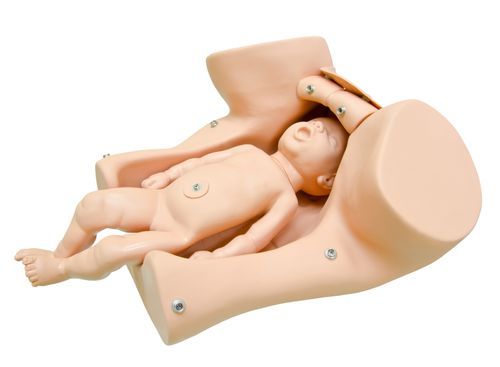 Types of Clinical Simulations
Different clinical simulation models include task trainers, manikins, standardized patients, virtual reality, tissue-based simulations, and In Situ simulation techniques. Let us discuss these clinical simulations.
Task Trainers
Task trainers are lifelike models designed to represent the human anatomy, allowing medical students to learn and practice a specific skill. For instance, task trainers are suitable for learning competency-based skills and improving the procedural abilities of medical students. These skills include airway management, lumbar puncture, NG tube placement, minimally invasive surgeries, and IV procedures.
Manikins
Manikins are high-fidelity simulators with various features that mimic a real human being. These features can include heart tones, breath sounds, palpable pulses, etc. Mankins are ideal simulators for medical students to improve their clinical skills, including monitoring blood pressure, pulse oximeter, display EKG, pulmonary artery waveforms, arterial waveforms, anesthetic gases, IV procedures, etc.
Standardized Patient Simulations
Standardized patients are individuals trained to mimic or portray simulated cases. However, these patients mimic a case based on the actual findings, medical history, signs, symptoms, medical conditions, personality, attitudes, behavior, etc.
Standardized patients help medical students practice various clinical procedures, such as physical exams, history taking, communication, dealing with an emergency, teamwork, and collaboration.
Immersive VR Simulations
Virtual reality in clinical simulation is a 3D instructional method. It is one of the most widely used tools in medical schools and colleges in the western hemisphere. It is a cutting-edge technology that creates an immersive environment for students to experience visual stimuli via computer-generated graphics. In addition, it offers a hands-on approach, allowing learners to experience real-life scenarios to:
Improve communication

Enhance data collection

Improve Patient safety

Replicate real-world scenarios

Enhances team collaboration

Allow for operating in a controlled environment

Speeds up learning processes and improves student outcomes

Ensure remote training, data/knowledge/resource sharing
In-Situ Simulations
In-Situ simulations are another type of clinical simulation that takes place in the actual clinical scenario or environment. Depending on the situation, it involves various simulation models, such as manikins, simulated patients, hybrid simulations, task trainers, or immersive VR experiences. The simulation requires instructors, health professionals, and students to work together to deal with a specific medical situation.
Tissue-Based Simulations
Tissue-based simulations are an effective method to improve students' clinical skills. These materials substitute human organs and tissues, allowing learners to practice radiation-based clinical techniques. An ideal tissue-based simulator behaves like real tissue, mimics the human body's mechanical and biological properties, and has complete anatomical structures.
Sources: